It pays for REV Customers to be Aliv!
REV is adding more incentives for customers who pay their bills on time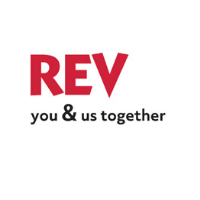 REV is awarding its customers the opportunity to pay their service bills at any ALIV location and automatically be entered to win a weekly drawing for some fabulous prizes.
This campaign created to incentivize brand integration between the sister-companies will launch March 2nd and continue until June 30th. All REV customers who are not ALIV customers can participate and have the chance to win a Samsung A80 phone and a pair of Samsung Galaxy airpods by simply paying their REV Bills in any ALIV Store. Existing ALIV customers who pay their REV Bill's in store  will also have the opportunity to win up to three months of any current unlimited prepaid or postpaid service (up to the value of $400), FREE of charge.
Shavourne Brown, Manager of the REV Flagship Store said, "The addition of ALIV stores to REV's compliment of payment options was a matter of convenience for both REV and ALIV customers. And was a perfect opportunity to solidify the consumer-brand relationship across the Cable Bahamas group of companies."
Subscribers must pay their REV bill at any ALIV location and port their mobile phone number to ALIV in order to be eligible to win the devices. Winners will be randomly selected every week and the announcement of the name will be sent via SMS.
Melissa Colebrook, REV Marketing Manager said, "We at the Cable Bahamas Group of the companies consider our partner brands to be family. We think this promotion is an excellent opportunity to mesh convenient solutions for our customers and create hearty enthusiasm for both brands. We are grateful for our loyal customers and seek to reward that loyalty as often as possible."
Eligible winners MUST be willing to allow the corporate companies to share photos online, in order to obtain prize.
Interested persons can check out both REV and ALIV's respective social media pages for details.
Founded in March 1995, REV has grown from a cable TV service provider to become the first communications provider in The Bahamas to offer 'triple play' service. Today, the 100% Bahamian owned company is publicly listed on BISX with over 3,000 Bahamian shareholders. The network is comprised of 14 free-to-air broadcast systems, eight stand-alone cable TV systems and four triple play systems networked by submarine fibre. We are the only 100% Bahamian owned communications provider, delivering residential and corporate broadband internet, cable television and fixed line calling, to 99% of the Bahamian population, 24 hours a day, 365 days a year.