REVTV FEATURE
VIDEO ON DEMAND
Watch what you want when you want to!
TV ON YOUR SCHEDULE

Over 4,000 hours of content, including hit movies & TV series
Latest movie releases, many available before DVD
Early premieres of shows before their regular broadcast
Catch up on your favourite TV shows on your own time
Sing along to hit songs with the Karaoke Channel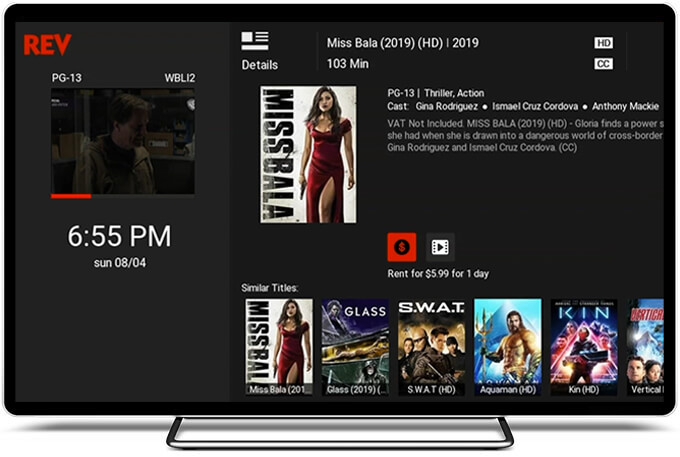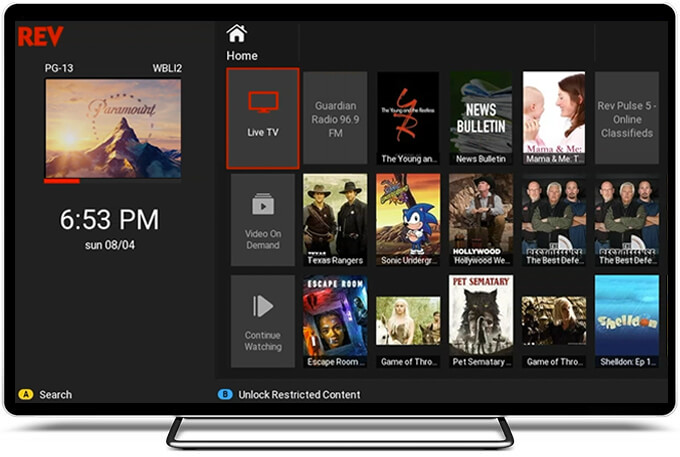 CONVENIENCE
Catch up on missed episodes of the hottest TV shows. Relive the best moments in sports. See your favourite musical artist. View shows you won't see anywhere else.
Rewind, pause and fast forward, just like a DVD
Unlimited viewing of a purchased title for 24 hours
HBO subscribers automatically get HBO On Demand for free!