Company Profile
REV, the only 100% Bahamian Triple Play Provider!

REV has been servicing the entertainment and communications needs of Bahamians since March 1995. REV first entered the business exclusively as a cable TV service provider but now offers the best in broadband internet and fixed line telephone service.
The company's success is driven by a highly skilled and 100% Bahamian workforce that is unrelenting in its commitment to excellence, innovation and quality customer care. Today, REV's services are unmatched. REV landline phone customers receive the most affordable phone service packages boasting the clearest call quality and the most features. REV broadband Internet is the fastest in the nation, winning the Ookla Speed Test Award year over year. REV cable TV customers enjoy more than 500 channels with dozens in HD and thousands of hours of video content on demand.
Company History
On June 30, 1995, the company completed a $30 million public equity issue, resulting in an overwhelming response as 3,000 Bahamian shareholders purchased ownership in the company. At the end of 1996, as REV (Trading as Cable Bahamas Ltd.) completed its first full year of operations, revenue was $12 million, operating income was $4.6 million, net income was $2.5 million and the year-end subscriber count was 37,400.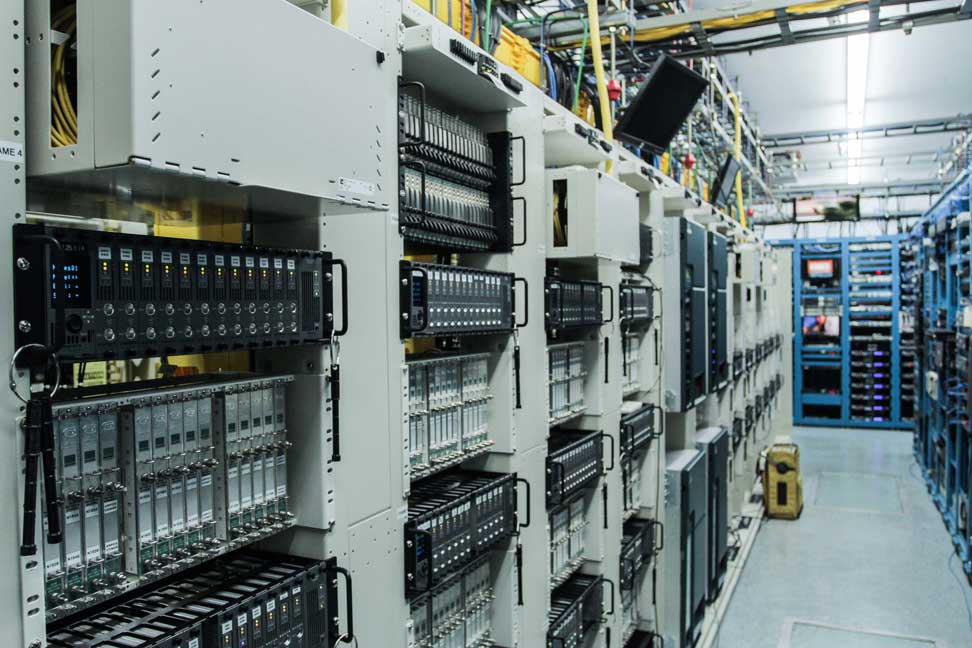 By the end of 2000, the share price stood at $8.50 with a cumulative growth of over 750%, total subscribers were 51,609 and net income was $7.3 million. Two significant contributors to this growth were the company's high-speed Internet services and its wholly owned submarine 600 km fiber-optic cable system, operated by its subsidiary, Caribbean Crossings Ltd.
Late 2010, REV announced plans to purchase System Resource Group (SRG) Limited. This union allowed the company to become the Bahamas' first 100 percent Bahamian-owned, public converged communications services provider offering voice, broadband data and video products.
In 2011, REV was reborn! A rebrand exercise heralded the introduction of REVOICE, a cutting-edge home phone service and marked REV's debut as the first triple-play provider in the Bahamas, offering TV, Internet and phone services at bundled prices making services more affordable for consumers.
Our network is comprised of 14 free-to-air broadcast systems on 11 islands, eight stand-alone cable TV systems, and four triple play systems networked by a submarine fibre. Together, this network services 99 per cent of the Bahamian population. Our submarine fibre continues into the United States, connecting to a terrestrial fibre in South Florida, creating a terrestrial fibre ring around the state, and providing triple play services to four additional systems. These combined networks make up the complete REV network.
In 2015 Cable Bahamas acquired a mobile service license under the name NewCo and in 2016 ALIV [BEALIV Ltd.] was formed offering LTE service throughout The Bahamas. The board of Cable Bahamas Limited governs both of its subsidiaries REV and ALIV. We are the only 100% Bahamian owned communications provider, delivering residential and corporate broadband internet, cable television, fixed line and mobile telephone and data services, to the vast majority of the Bahamian population, 24 hours a day, 365 days a year.