REVNETPRO FIBRE INCLUDES:

100
Mb/s download

50
Mb/s upload
Upgrade to 300 mb/s with our REV TRIO Bundle
and enjoy unlimited broadband internet access for flat monthly rate along with
6 email accounts.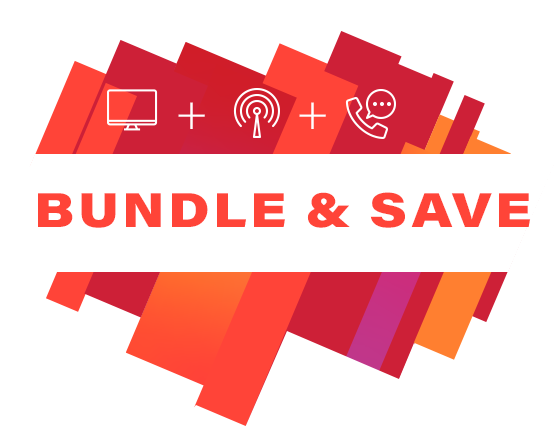 Get TV, Broadband, and Phone in one perfect package. You save money every month and you save yourself the hassle of dealing with different service suppliers. It's super easy.
Terms and Conditions Apply. Service only available in select areas.
Prices not inclusive of VAT.
Acceptable Use Policy for REVNet.