Cable Bahamas Group Celebrates Participants in the Public Service Professional Engagement Program
(Nassau, Bahamas – July  6th, 2023) 
In a heartwarming event, Cable Bahamas Ltd. (CBL) proudly recognized and celebrated the exceptional accomplishments of our 18 participants in the Public Service Professional Engagement Program.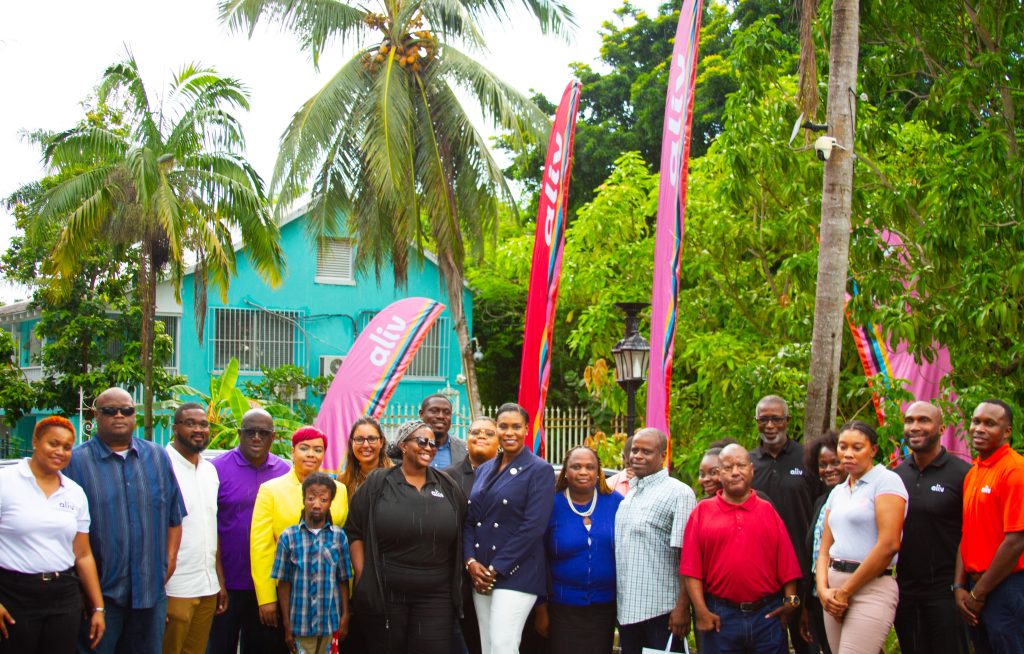 Pictured: Minster of State for The Public Service, Pia Glover-Rolle (center) surrounded by participants of the PS-PEP Program and Cable Bahamas executives and team members.
This occasion was a tribute to the dedication and outstanding service exhibited by these remarkable individuals within the Cable Bahamas Group of Companies. The PS-PEP program, a collaboration between the Ministry of Public Service and Cable Bahamas, began in October 2023. With a primary objective to provide invaluable internship experiences to persons with disabilities, empowering them to discover and enhance their professional skills.
During the celebration, participants expressed gratitude for the opportunity to be part of an organization that champions inclusivity and fosters an environment of diversity.
Their personal stories of growth and empowerment deeply touched the hearts of everyone in attendance. Preshell Ramesy-Miller, one of the 18 PS-PEP participants, shared her heartfelt feelings about being given a chance to participate in the program and work at Cable Bahamas. She expressed how it has been a rewarding experience, with team members recognizing her abilities. Another PS-PEP participant, Allen Aranha, highlighted how the program had impacted him and how working with the organization feels like a second home.
Minister of State for the Public Service, Pia Glover-Rolle, attended the event and delivered an inspiring address, emphasizing the significance of such programs in fostering a more inclusive society. She commended the partnership between Cable Bahamas and her Ministry for their commitment to creating opportunities for
persons with disabilities.
"Cable Bahamas (ALIV) has been at the forefront, leading the way as a brand that recognizes the importance of inclusivity and diversity," Minister Rolle stated.
Ed Duncombe, Vice President of Human Resources at Cable Bahamas, also applauded the PS-PEP participants, acknowledging that their presence and contributions have enriched the workplace and left a lasting impact. Mr. Duncombe further expressed his appreciation for Minister Rolle and her Ministry's partnership and support throughout
the program, stating that their commitment to creating opportunities for persons with disabilities to excel in the workforce is commendable.
The success of the PS-PEP program stands as a shining example of how corporate Bahamas and the public sector can collaborate to bring about positive change. Cable Bahamas is proud to champion inclusivity and remains committed to making a lasting impact in the lives of persons with disabilities.