Cable Bahamas Business Solutions to Showcase EdTech Expertise and Local Representation at Canto Regional Conference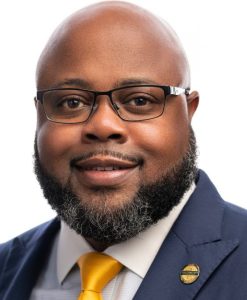 Cable Bahamas Business Solutions, a leading provider of advanced telecommunications and technology solutions, is pleased to announce its participation in the upcoming CANTO Regional Conference, taking place from July 16th to July 19th, 2023. The conference will bring together industry leaders, experts, and professionals from the Caribbean and Latin America to discuss the latest advancements and trends in the telecommunications sector.  This conference will be the first time that CANTO will be introducing sessions focused on education, in collaboration with SmartTerm.
Cable Bahamas Business Solutions is proud to highlight its expertise in the field of Education Technology (EdTech) during this year's conference. As the world continues to embrace digital transformation, the importance of EdTech has grown significantly, especially in the Caribbean region. Cable Bahamas Business Solutions has been at the forefront of delivering innovative and tailored EdTech solutions to institutions such as the Anglican Central Education Authority (ACEA).  
"We are thrilled to participate in this year's CANTO Conference and share our expertise in EdTech," said Delmaro Duncombe, Director of B2B Innovations.  "Technology has the power to revolutionize education, and we are dedicated to helping educational institutions embrace the digital age and unlock new possibilities for teaching and learning. By collaborating with local stakeholders like ACEA, we can better understand the needs of our community and deliver tailored solutions that drive positive change."
During this year's conference, Mr. Duncombe is expected to discuss the latest advancements in EdTech, including virtual classrooms, the SmartTerm online learning platform, interactive content, and more.  Joining Mr. Duncombe at the conference will be Lelani Burrows, Deputy Director of Education for the ACEA.  She will also be on hand to address some of the attributes and best practices provided by the SmartTerm solution.
"In today's digital age, technology plays a pivotal role in shaping the way we live, work, and learn, commented Mrs. Burrows.  "SmartTerm, in particular, offers immense opportunities to enhance teaching and learning experiences, engage students, and equip them with the skills necessary for the future."
Director of the ACEA, Italia Davies, also expressed her enthusiasm for Canto, stating, "In today's rapidly evolving digital landscape, it is imperative that we harness the power of technology to enhance learning experiences. Additionally, SmartTerm provides a more collaborative relationship between educators and parents who are able to get automatic notification on activities, check students grade books and more.  We are thrilled to work along with Cable Bahamas Business Solutions and SmartTerm to revolutionize education through technology."
Cable Bahamas Business Solutions invites industry professionals, educational leaders, and potential customers to reach out for more information. For inquiries, please contact:  601-8911 or email us at businesssolutions@cablebahamas.com