Cable Bahamas new website for the new normal
The Cable Bahamas website has a new web address and a new look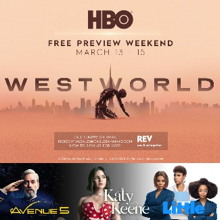 In the months following the discovery of the novel corona virus, (COVID-19,) business throughout the Bahamas and around the world have had to make sweeping changes to their daily operations.  Technological solutions have been required for daily tasks like sales, customer service, and payment processing all with a special focus on speed and efficiency.
REV, the top communications provider in the Bahamas prides itself on the agility displayed by the company in navigating this process; providing smooth transitions for customers with relation to payment options, online statements, concierge services and over the phone upgrades.
Now, the company is taking its digital transformation a step further with an overhaul of their existing website, delivering a brand new look, web address and new functionality for their customers. On June 30th, 2020 the company plans to launch www.rev.bs to the general public.
The company has shared a series of video tutorials and informational graphics which are available on the existing website, cablebahamas.com as well as on Youtube and social media to assist users with managing the transition.
REV Marketing Manager Melissa Colebrook spoke about the upgrade saying, "In these rapidly changing times, digital solutions are of paramount importance. With this in mind, wanted to offer our customers a website that was dynamic, easy to navigate and that offers practical solutions in real time."
REV's new website allows users to shop, manage their accounts, find desired television content and research service bundles with ease. Even though package names are changing, service offerings remain the same. The company's MyAccount platform which allows users to review statements and make payments on accounts will also remain available to users at my.rev.bs.
"We are confident that our customers will find our new website easy and enjoyable to use. Apart from the sleek new look and improved functionality, we've  also renamed our packages and provided all the relevant details so our customers can see the actual costs of purchasing or upgrading a package or bundle.", Mrs. Colebrook concluded.
In the mean time customers can get familiar with the new names and packages with resources on cablebahamas.com/websiteupdates.
For more information on Cable Bahamas' MyAccount platform, customers can visit www.myrev.bs, www.cablebahamas.com or the company's Facebook page. Also, customers who wish to sign up for eBilling can email residentialsales@cablebahamas.com.