New Head of Residential Sales & Loyalty at REV
"Mr. Rory L. Major, newly appointed Head of Residential Sales & Loyalty, REV, is aggressively building out a revamped sales and loyalty service for home internet, voice and TV customers."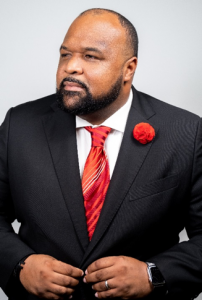 CBL Group continues to build out it's team to provide best in class services to the residential community across The Bahamas, having recently created a residential sales and loyalty team, under the leadership of Mr. Rory L. Major, a CBL Group Executive since 2016.
"I am delighted to be starting 2020 in this new role and my commitment is to ensure that we provide all the reasons needed to ensure that 1) we grow our home subscribers and 2) we keep them loyal with a fresh approach to how we treat them. I want only the very best for every customer that uses our services at home. We have a great offering in TRIO – just $99 per month gives you blazing fast internet speed, great landline service and great TV – when you break it down, you can be a triple play customer with REV for less than $3 a day! We've just completed out Christmas Campaign with the Grand Prize Draw on February 1st at the Marathon Mall location here in Nassau. We've had hundreds of cashback winners to date and I'm proud that we are the only provider to reward our customers for their loyalty with a cash reward. This is only the start; In my new role, I will be working with every function of the REV business to evangelise the importance of customer loyalty and the things we do to ensure our customers are loved. For me this is an absolute priority. Moving forwards, I want every customer experience to be a great one."
An Oakwood University, Alabama, USA, Bachelor of Arts Degree Graduate in Education and Marketing, Major has several years' experience in sales and loyalty, having held senior positions at the Sandals Royal Bahamian Resort and Off Shore Island, Brickell Management Group and Radio House (100 JAMZ, Cool 96, Y98.7, Joy 101.9, Classical 98.1 & The Tribune Newspaper).  He is also a past executive of Toastmasters Club 1600.
Mr. Franklyn Butler, President and CEO of the CBL Group said the appointment was "the execution and delivery of a major part of the overall plan to address the needs and wants of the residential community with vigour, urgency and commitment. We are in the process of transforming our residential business and a priority focus on customer loyalty is central to our success moving forwards. We recognise that we need to focus on how we engage our customers. We need to live and breathe as a customer centric operation. Rory, in this new role, is proof of our commitment to making this focus a reality and central to ensuring our customers are always our priority."
Founded in March 1995, CBL Group has grown from a cable TV service provider to become the first communications provider in The Bahamas to offer 'triple play' service. Today, the 100% Bahamian owned company is publicly listed on BISX with over 3,000 Bahamian shareholders. The network is comprised of 14 free-to-air broadcast systems, eight stand-alone cable TV systems and four triple play systems networked by submarine fibre. CBL Group is the only 100% Bahamian owned communications provider, delivering residential and corporate broadband internet, cable television and fixed line calling, to 99% of the Bahamian population, 24 hours a day, 365 days a year.